Dear friends and colleagues, I gave the pathetic title to my first post. But this by no means implies that I am striving for the disclosure of this topic (neither full or even partial). The fact is that literally today I caught an interesting book, published in Russia only in 2018. Here it is: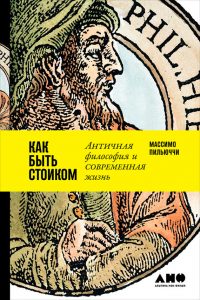 It is the book by of Massimo Pigliucci "How to Be a Stoic." In fact, this re-presentation is not a theory, but practice of philosophizing. And despite the fact that M. Pigliucci does not represent himself as the philosophical practitioner, in this work he seeks to depict philosopher not even as a sage who commands truth, but as a person who owns a system of spiritual exercises, drawn from the history of philosophy.
The problem of being a philosopher in modern Russia, in my opinion, is contrived. It is represented by the fact that knowledge from the field of philosophical discourse is not relevant to reality. When we read a new book and write a new article only from academic need – each time this problem will prove itself. Considering knowledge as a window to a possible world, a way to realize a new self, philosophy ceases to be an abstract fiction, and a philosopher as an unnecessary specialist.
Philosophical practice is one of the options to realize yourself as a philosopher. My colleagues and I hope that we will be able to build this new road in Russia and attract new companions in doing so.