Astrakhan philosopher Lyudmila Baeva offers to your attention very interesting, unusual and diverse gaming practices of teaching philosophy in conditions of "big flows" (united student groups) on the basis of work in teams. This is described in detail on her website, which I advise you to visit.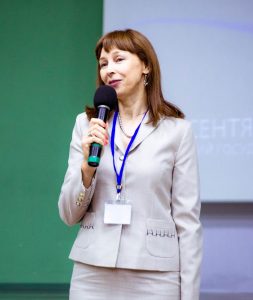 Lyudmila Baeva together with her colleagues from Astrakhan State University developed a detailed textbook (the text is posted on her website), which describes in detail the experience of using interactive methods, contains examples from practice, recommendations on the organization of the educational process in "Philosophy" in universities. The manual and the methods described in it can be used in the field of education in universities and schools, not only within the framework of humanitarian disciplines, but in teaching in general, because, as the author claims, it contains modern principles and methods of active and interactive teaching. The methodology is based on the principles of work in teams (teachers and students), "equal teaches through an equal," "built-in quality," visualization, gaming, feedback control, project approach. The goal of the training is the formation of competencies related to the study of philosophy, the development of critical, systemic, analytical thinking, creativity, as well as leadership and communication education.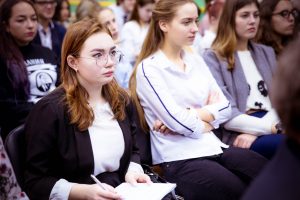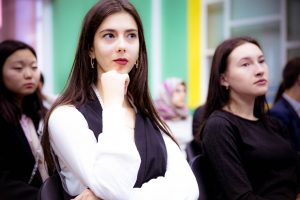 However, I will allow myself to express some critical considerations on this matter, which are no more than my personal doubts, inviting to thinking. It is difficult for me to call this "Astrakhan project" an innovation, although, of course, this way of teaching is not traditional. Confuses me the stated goal: "to introduce the most effective principles of training, first of all, teamwork, leadership training, management of project and people, interdisciplinarity, multitasking, quality control, etc." This is wonderful, but where is the philosophy, and what is actually philosophical, apart from the title and brief course of the history of philosophy? The main principles of the "Astrakhan experiment" are: 1) big flows (but this is not so much the choice of authors as the "optimizing" purely economic measure, which all of us simply obey); 2) interactivity (great, but in this component the proposed methods are clearly inferior to well-designed online courses); 3) teamwork and leadership (not bad for an office worker or organizer of masscultural events, but what does this have to do with philosophical methods proper?)
I will be glad to hear your thoughts on these problematic issues.